The Founding of Sheepskin Loft
Established in 1994, Sheepskin Loft has become Lloydminster's haven of comfort and coziness. What began as a visionary transformation of a garage into a dreamy loft has blossomed into a curated collection that embraces both Canadian craftsmanship and the allure of New Zealand and Australia. With each passing year, our offerings evolve, weaving new stories of warmth and delight into our tapestry. Whether you visit us in-store or explore our digital store, Sheepskin Loft is committed to surrounding you with comfort, offering a range of natural sheepskin and curated treasures that bring the feeling of home wherever you are.
About Us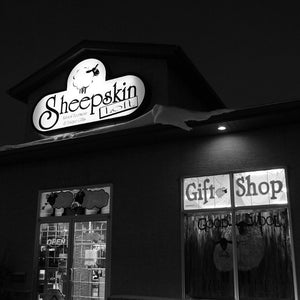 Manitobah
Manitobah Mukluks is a Canadian footwear company known for crafting authentic Indigenous-inspired mukluks and moccasins. Founded in 1997 in Winnipeg, Manitoba, the company collaborates with Indigenous artisans and communities to create handcrafted, high-quality footwear using ethically sourced materials like suede, rabbit fur, and sheepskin. They are committed to preserving Indigenous cultures and traditions, and their products have become a symbol of Indigenous heritage and sustainable fashion.
SHOP MANITOBAH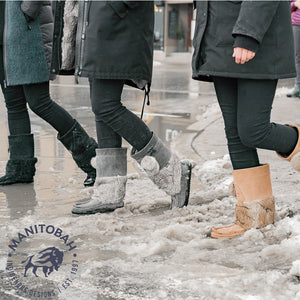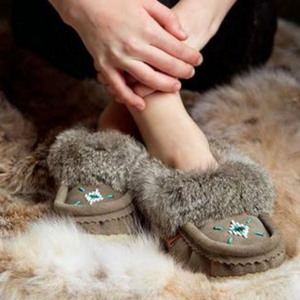 Eugene Cloutier/Laurentian Chief
Eugene Coultier has been manufacturing moccasins, slippers and mukluks since 1945. Hand crafted and Proudly Canadian Made.  
SHOP LAURENTIAN CHIEF
EMU Australia

EMU Australia for the last 25 years has been inspired by innovating with sustainable and natural materials, to create quality products that last.

Australian Merino wool, leather and Australian sheepskin are world renowned for their super-natural qualities including next-to-skin softness, as well as being renewable, biodegradable and 100% natural. Just as nature evolves, so do they.

They truly set themselves apart by adding weather resistance, creating a whole new level of freedom and function. It's this passion for style, comfort and performance that's embodied in their waterproof and water-resistant collections.

SHOP EMU AUSTRALIA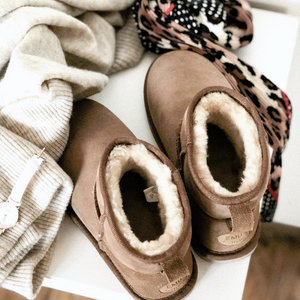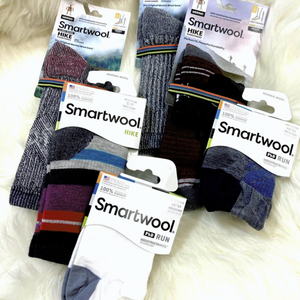 Smartwool
Smartwool products are made with MERINO WOOL, Merino is the finest sheep wool fabric in the world. It has superior shine and legendary softness. Apparel made of the merino fabric has the maximum absorbent quality with great breathability. It is resistant to dirt and wrinkle.
SHOP SMARTWOOL